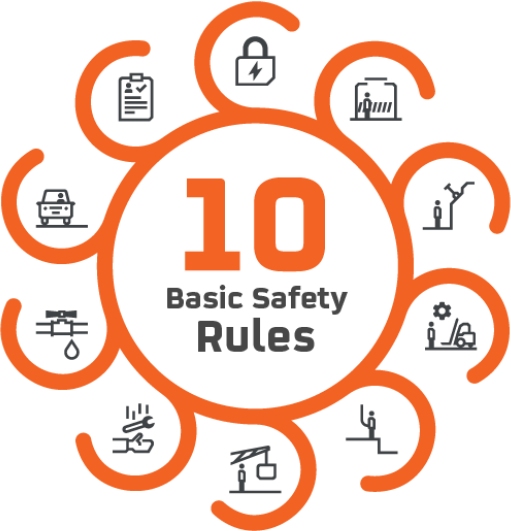 About the processing of personal data
In order to register and access to 10 Basic Safety Rules, it is necessary to process your
personal data. For the aim of transparency, find below information which explains how we
process it:
Data Controller: Repsol, S.A., Calle Méndez Álvaro 44, 28045 Madrid
Data Protection Officer (DPO): Data subjects may contact the DPO at the following email address: protecciondedatos@repsol.com
Purposes of processing: To provide you with access and registration in the 10 Basic Safety Rules' Platform for training and spreading aggregated information in order to spread and/or train as based on aggregated information and.
Legal bases for processing: Your consent when registering.
Recipients of data: Those required by Law and our services' providers as Data Processors.
Data Subject rights: The right to request from the controller access to and rectification or erasure of personal data or restriction of processing concerning the data subject or to object to processing as well as the right to data portability; as the case may be, the existence of the right to withdraw consent at any time, without affecting the lawfulness of processing based on consent before its withdrawal. You are also entitled to the right to lodge a complaint with a supervisory authority. More detail in our Privacy Policy at www.repsol.com/privacy. You may exercise the above referred rights where applicable at the Controller Contact info or sending an email to repsolsma@repsol.com
Data storing period: As long as you are registered user in 10 Basic Safety Rules.
Additional Information: For further information please visit our Privacy Policy available at http://www.repsol.com/privacy
At Repsol, your safety is our priority. Each of these rules have been made for you, to help you carry out your work as safely as possible. Become your own Head of Safety.
This portal is designed to offer you all the necessary materials to know and spread Repsol's 10 basic safety rules. Access the world of the 10 Rules clicking on each content.